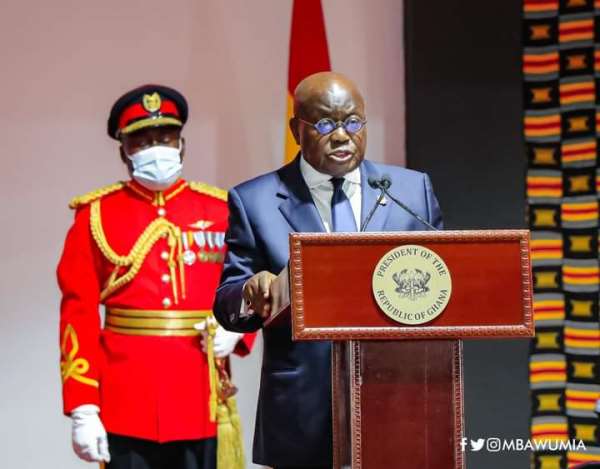 Listen to article
We call on President Nana Addo Danquah Akufo Addo to reappoint Hon. Adu-Poku Christian as the Chief Executive Officer for Afigya Kwabre South to restore hope in the district.
The stellar leadership of Adu-Poku Christian as the DCE has given the district a face lift which has earned us an enviable spot in the eyes of many.
The District Chief Executive Officer's developmental agenda is unparalleled and has earned him an indelible space in the heart and minds of the people.
He is the most hard working, humble and tolerant to opinions of dissent in taking decision for the greater good of the district.
The youth of Afigya Kwabre South were left to wander on the streets and some lost to drug addiction due to the unemployment situation in some times past.
His employment intervention in the quarry and other strategic places within the district has reduced armed robbery and theft to the barest minimum.
His resolve to put the district on the pedestal of growth and development culminated in building a befitting district court and accommodation facilities to the judges to ensure enough space and timely adjudication of cases.
The DCE'S infrastructural initiatives in building health facilities across the district, schools, markets, bridges and housing has earned him the name "THE BUILDER GENERAL"
Over the years Afigya kwabre South has seen all sort of leaders who despite their positions and connections have not left any development mark behind.
Chief's short term in office has made tremendous impacts on the lives of the ever growing youth and the district at large.
Ever since the district was birthed from the main kwabre district, the major and sensitive projects seen are the handy work of APC, ranging from hospitals to schools, from building bridges to providing jobs for the one time hopeless youth of the district whose major job was cracking stones. Now the district can boast of 'upper class workers' whom some own their businesses.
President
ROBERT DAMBO
0548886445
SECRETARY
SAMUEL WUDANA
0242569686