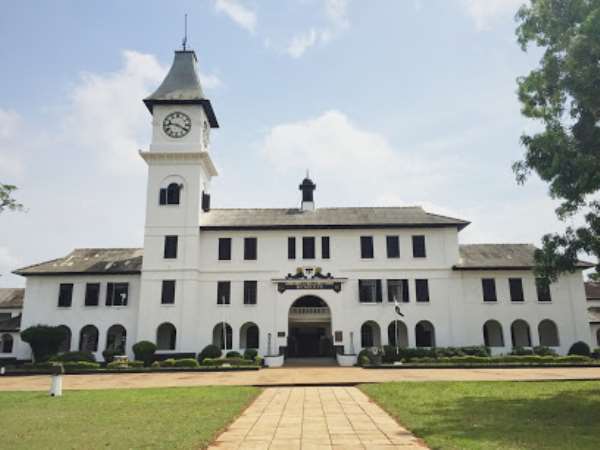 Listen to article
The Human Rights Court 1 Division of the High Court has set a ruling on a second injunction application against the Achimota School in the Rastafarians' admission brouhaha for 1:30 pm.
This second application, seeking an interlocutory injunction, was filed by Tyrone Marhguy through his father Tereo Kwame Marhguy seeking temporary admission into Achimota School while the substantive case is on trial.
Justice Gifty Adjei Addo after listening to Marhguy's pleadings asked the parties to return at 1:30 pm today, Tuesday, April 13, 2021, for her ruling.
The motion served on notice to the other parties was moved by the lawyer for Tyrone Marhguy, James Gawuga Nkrumah.
He is of the view that the boy should be allowed to undertake his education at the school for the full course of the substantive matter until a final judgement is made.
The Attorney General was also presented in court but the Achimota School lawyers were absent.
Tyrone Marhguy filed a case on March 31, 2021, through his father Tereo Kwame Marhguy, complaining about human rights violations following the refusal by Achimota School to admit him on the basis of his hairstyle.
His lawyers followed this with the interlocutory injunction application asking the court to compel the school to admit him while the case is being heard, to stop the school from interfering with his right to education, and for the school to stop discriminating against him. Related case
On Monday, the Human Rights Court 1 Division of the High Court dismissed the application for a mandatory injunction aimed at forcing the Achimota School to admit Oheneba Nkrabea, also a Rastafarian, pending the final determination of the substantive case on him being denied admission for having dreadlocks.
Oheneba Kwaku Nkrabea and Tyrone Marhguy, posted to the Achimota School through the Computerized School Placement System, were unable to enrol into the Senior High School because of their dreadlocks.
An earlier directive from the Ghana Education Service to the school to enrol the students was rescinded.
The Rastafarian students were thus asked to cut off their hair before they would be admitted at the school rated as first-class, or seek admission elsewhere.
[embedded content]
—citinewsroom