President Akufo-Addo on Tuesday, April 13, 2021, cut sod for phase two of the B5 Plus Steel Plant at the Larkpleku Village in Prampram after commissioning the first phase.
In 2018, there was a sod-cutting ceremony by a former Deputy Minister of Trade and Industry, Mr. Carlos Ahenkorah for phase one of the plant owned and funded by investors from India.
After months of continuous work on the plant establishing itself as the biggest in West Africa, President Akufo-Addo who was the special guest of honour officially commissioned the first phase.
Mounting the podium to deliver his commissioning address, President Nana Addo applauded the management and staff of the B5 Plus group for working to put up the edifice that now provides employment to thousands of Ghanaians while serving not only the country but West Africa with steel and iron products.
He said the factory is a true reflection of the One District One Factory policy that aims to create jobs for Ghanaians all over the country to drastically reduce unemployment.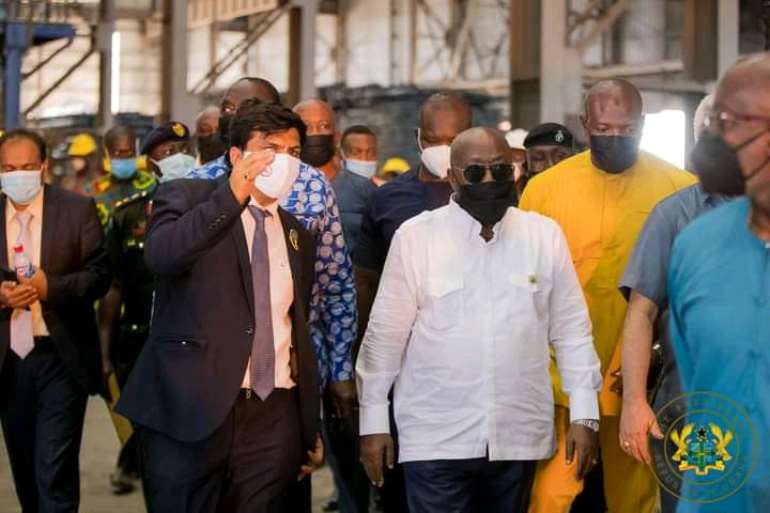 H.E Nana Addo Dankwa Akufo-Addo[in white]
In the foregoing, President Nana Addo Dankwah Akufo-Addo assured that his government has taken note of the challenges of the B5 Group and will see to it that they are addressed to boost the growth of the steel plant.
On his part, the Minister of Trade and Industry, Hon. Alan Kyerematen congratulated the management and staff of the company for working assiduously to ensure the dream of the government by substituting the importation of steel for local manufacturing is realized.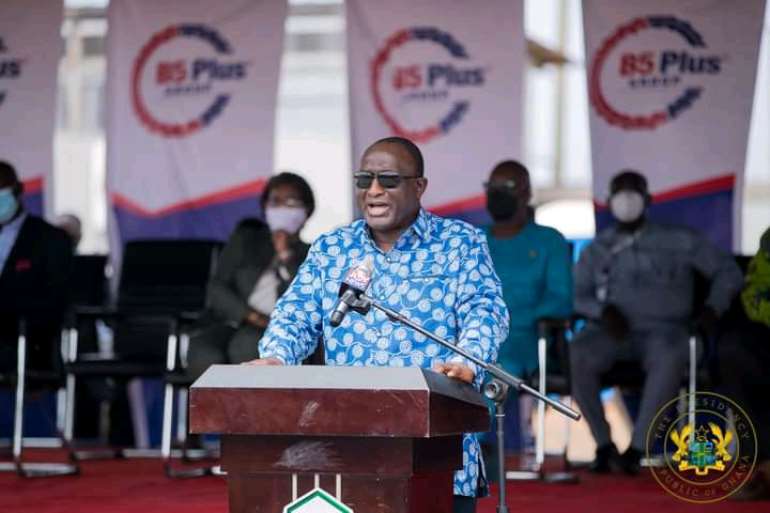 Trade Minister Hon. Alan Kyerematen
Taking his turn to speak, Member of Parliament for Ningo Prampram, Hon. Sam George expressed appreciation to the B5 Group for providing jobs for his constituents.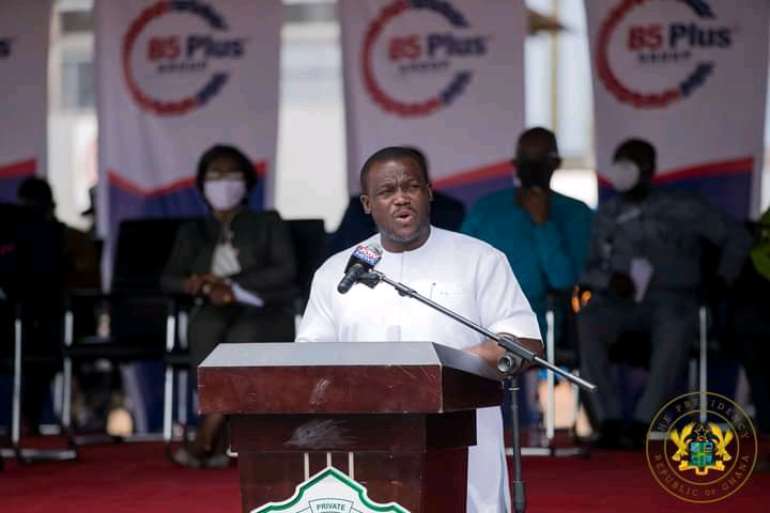 Ningo Prampram MP Hon. Sam George
He charged the President to intervene to address the water and electricity challenges of the Steel Plant as he wooed the investors from India to consider building a Police Station and a Hospital for his Constituency.
Speaking with pleasure, Mr. Mukesh Thakwani who is CEO of B5 Plus Limited expressed appreciation to government for the support.
While noting plans to provide additional employment for thousands of Ghanaians, he appealed to the President to address the water and electricity challenges drawing back the $80 million steel plant.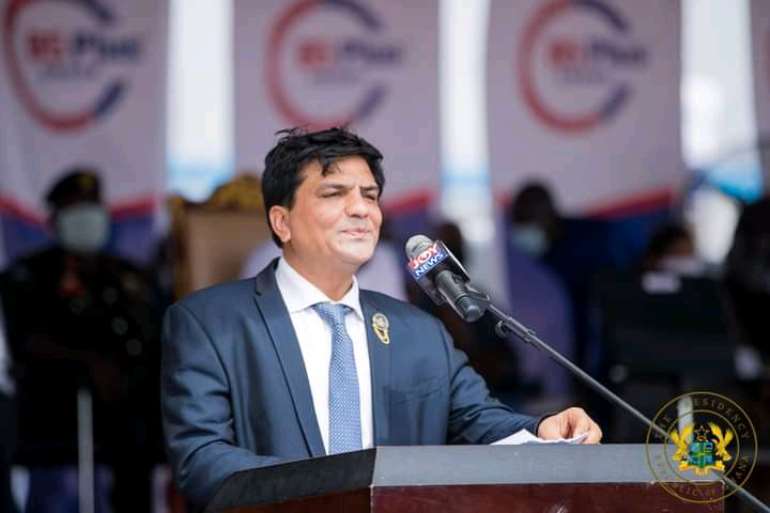 Mr. Mukesh Thakwani