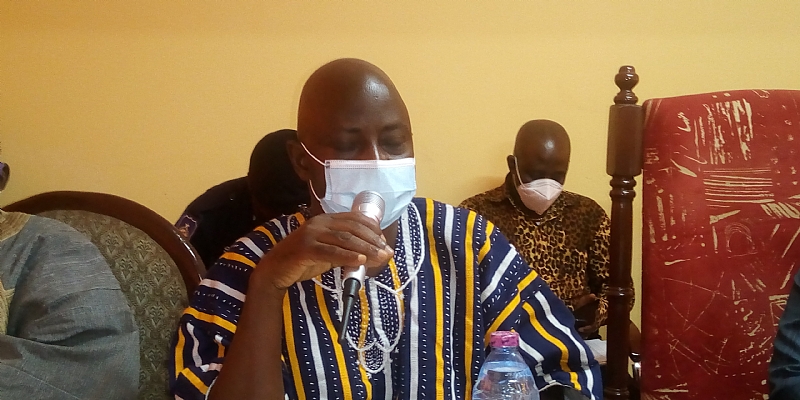 The Upper Regional Minister Stephen Yakubu has called on citizens of the region to remain calm and united so as to ensure peace prevails in every fabric of their daily lives and harness their efforts towards the development of mother Ghana. Speaking to ModernGhana online at the First Ordinary Meeting of the Bolgatanga Municipal Assembly, Mr Yakubu stated that, ethnic and chieftaincy conflicts threaten the stability of the region.
He added that violent extremism, drug abuse, organized crime and the proliferation of weapons of mass destruction are of a global concern that transcends national borders and cause environmental damage which undermines economic prosperity and political stability in many countries and Ghana is no exception.
Mr Yakubu stressed that our shared vision of putting people at the centre of everything we do has to yield better outcomes that will eventually improve the lives of men, women and children in the Upper East Region, Ghana and the world at large. Mr. Yakubu indicated that, the Upper East Region have lived in poverty for long and urged the presiding members to put aside party politics and their accompanying power rumblings and collectively help people come out of poverty especially the rural poor and the vulnerable.
The Regional Minister advised the Assembly on judicious use of resource remaining them that, the internally generated fund is the only fund they have control over. He however tasked the Assembly to pluck all revenue leakages, identify more sources of revenue and establish adequate schemes to improve the infrastructural advancement and provision of services.
The Minister stated that we be aggressive, everybody has to contribute to developing our only region but was quick to add that people are only willing to contribute if they see the honesty and transparent use of their resources for purpose of which they have contributed, then they give off their best.
Story filed by Emmanuel Akayeti