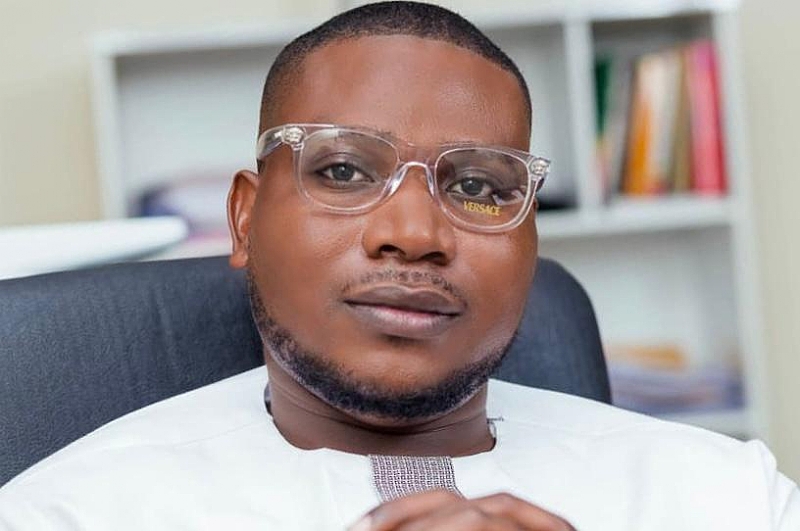 Alliance For Social Equity And Public Accountability (A.S.E.P.A) has called on government to put measures in place to levy all Exploration and Drilling companies in the country to help government acquire research vessels that could help data analysts to know time cause in which fishes occasionally incidentally find their ways into shores dead.
The organization said, if such research vessels are acquired, it would go a long way to enhance research to discover the antidote to the menace to enhance boost the fishing industry in the country.
His comments follow the over 200 dolphins and fishes that were washed ashore recently.
Below is the full statement:
Press Release
Monday, April 12, 2021
LEVY ALL EXPLORATION AND DRILLING COMPANIES IN GHANA IMMEDIATELY TO ACQUIRE A RESEARCH VESSEL-ASEPA CHARGES GOVT.
We have just read the preliminary report from the Department of Marine and Fisheries Sciences of University of Ghana on the dead fishes that scattered our coast recently and the report makes for an interesting read even though preliminary.
Their key observations was that between the periods when the incident might have occurred, there was a heavy Chemical Oxygen Demand in the waters, which means demand for dissolved oxygen in the water almost out rivalled the supply of oxygen in the sea thereby making habitation extremely difficult for sea organisms that depend heavily on dissolved oxygen for survival, the end results is what we all saw; dead fishes scattered across the beaches.
However they do not have the data to explain what might cause this deadly demand in chemical oxygen in the water, nor do they have any monitoring facility or program that could have recorded such data for their analysis.
They also admitted that the nation does not have a research vessel responsible for aquatic research at all.
Folks quite a surreal admission by the University of Ghana isn't it?
It tells you how short-sighted and environmentally unconscious our leaders are.
Ghana discovered oil in commercial quantities in our territorial waters in the mid-2000s.
By 2010 we started exploration and drilling in commercial quantities, and just like mining which poses dire environmental factors to our lands and water bodies, exploration and drilling of oil also pose a rather precarious threat to aquatic life.
The sea being an essential part of our ecosystem and providing not just food but jobs to our people, one would have thought that our leaders would have been more concerned about life in the sea in the course of the drilling life of our Country but no!
Our leaders have rather been preoccupied with how to share the booty from the oil among themselves rather than taking ecologically sustainable decisions on our behalf.
How on earth does a Country like Ghana, with about three oil drilling wells, making millions of dollars per anum not own a research vessel for researching and conserving aquatic life?
This is not only frustrating, but it is also extremely troubling!
The Department of Marine and Fisheries Sciences have made a recommendation for the immediate acquisition of a Research Vessel for an effective monitoring of the ocean, we would add our voices to this call.
This is a matter of urgency, our survival as a Country depends badly on it.
We would charge Government as soon as possible, levy all the drilling and exploration companies in Ghana including related downstream companies like Ghana Gas, GNPC etc. to acquire this vessel immediately.
*(GNPC should make the allocations for the Rebecca Foundation and the Okyehene Tree Planting Program available this year for the acquisition of a research vessel)*
Apart from that Government must institute an annual levy to be paid by these drilling and exploration companies to be used to support the operations of the research teams on board the vessel that would be acquired and finally, a *percentage of our oil revenue per annum should go into a dedicated fund to fund aquatic and marine research; preferably 10% per annum.*
We cannot be taken so much from our territorial waters and not give anything back, the conditions in our water bodies are fast becoming a ticking time bomb.
It is only constant monitoring and research that would help us manage such conditions appropriately so they don't de-escalate into a deadly phenomenon that can pose a significant threat to us humans.
It is also important that Government become more concerned about life in the sea because they affect us directly and indirectly through what we consume from the sea, our environmental livelihoods and the jobs it creates for our people.
The oil, a highly non-renewable resource will deplete one day, what we would have left would be the sea and its living resources, let us protect it now!!
Mensah Thompson
Executive Director, ASEPA