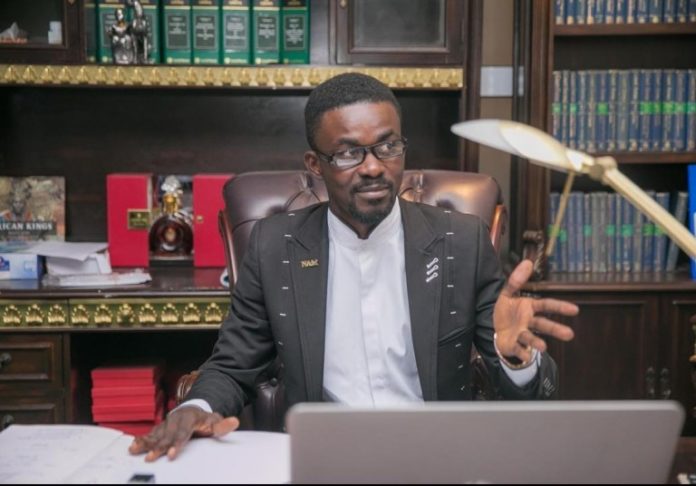 CEO of defunct gold dealership company, Menzgold, Nana Appiah Mensah, popularly known as Nam 1 has hit back at Ghanaians to desist from linking him to Akuapem Poloo's court case.
Some Ghanaians on Wednesday took to social media to condemn and question why the court was quick to convict Akuapem Poloo while Nam 1 who is alleged to have defrauded 100s of Ghanaians through his Menzgold company was still walking a free man.
But in a swift reaction, the CEO of the defunct Menzgold said such individuals should stop misleading people because he has not pleaded guilty to the allegations against him.
He added that "even on a foreign land I was acquitted and discharged and also reminded them that he is having his day in court.
Stop Misleading the public. Even on a foreign land I was acquitted and discharged, a decision that was affirmed by the Appeals Court and the Supreme Court. FYI: my granny wasn't the presiding judge. Back home, I pleaded NOT GUILTY and I'm having my day in Court", he intimated.
On Wednesday, April 14th 2021, Akuapem Poloo was convicted by the Accra Circuit Court for misdemeanour after the Actress pleaded guilty to the charge against her.
The actress faced three charges of publication of obscene materials, engaging in domestic violence, a conduct that in any way undermines another person's privacy or integrity and engaging in domestic violence namely conduct that in any way detracts or is likely to detract from another person's dignity and worth as a human being.
She initially pleaded not guilty to the charges.
She was arrested after publishing a naked picture of her with her son on social media on 30th June 2020.