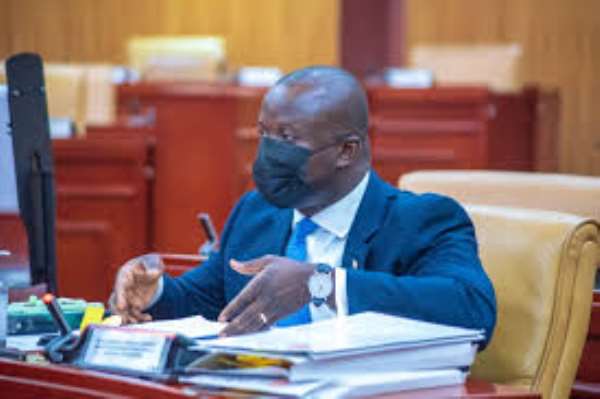 Listen to article
Lands and Natural Resources Minister, Mr. Samuel. Abu Jinapor said he will seek the support of the National House of Chiefs in streamlining small scale mining and illegal mining known as 'galamsey.'
The minister pointed that lands are for the chiefs and that government has no plans to take it away from them, however "is the minerals that are vested in the state."
This follows submission by President of the National House of Chiefs (NHC) Nana Ogyeahoho Yaw Gyebi II, over the lack of traditional leaders' participation in mining activities.
"In all your regulatory policies no chief is involve in enforcing the laws and we are not happy about it. And from time to time you blame nananom for getting involved in galamsey here and there, the next point is about the involvement of politicians.
"When the party chairman is involved, the constituency, the regional, what happens, ministers are involved."
He said during the National Consultative Dialogue on Small Scale Mining organized by the Forestry Commission under the auspices of the Ministry of Lands and Natural Resources.
According to him, the practice has led to the consistent failure of successive governments to win the fight against 'galamsey'.
"As long as we have people destroying the environment the village boys and girls will also go to the lands and do what is not expected of them."
Hon. Samuel Jinapor, in a quick response consented with Nana Ogyeahoho, saying that "The point you made is a very valid point. I want to assure you and the chiefs that very soon in about a week or two we intend to seek audience with the National House of Chiefs following from this consultation. We coming to have discussion with the National House of Chiefs' body so we can get your input and be able to factor those input in whatever arrangements we seek to make.
"The deliberations which has just began clearly give credence to the importance for this consultation. And I think out of the few exchanges we've seen it's become very clear that this consultation is long overdue," he noted.
President Akufo-Addo, during his State of the Nation Address early this year, called for an open and non-partisan approach in curbing 'galamsey' menace in the country after unsuccessful attempt in 2017.