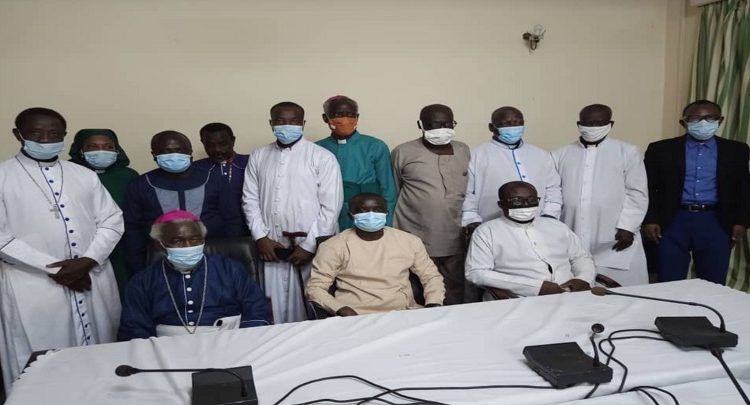 The Minister for Chieftaincy and Religious Affairs, Ebenezer Kojo Kum, has met the leaders of the feuding faction of the Church of the Lord of Brotherhood in a bid to find an agreement on the doctrinal differences.
Misunderstanding between the Primate, Rt. Rev. S. K. Adofo and his deputy, Archbishop William Mensah Fiadonu, has caused a row in the Brotherhood Church for the past 20 years.
At the meeting held on Tuesday, April 6, 2021, the Religious Affairs Minister offered to hasten the mediation process and asked the leaders to cooperate with him in brokering a peace deal.
In a statement released after the meeting, Mr. Kum said the leaders of the factions had a duty to reach agreement as soon as possible, amid splits on whether members should wear or remove their footwear while entering church auditorium and the separation of women in their menstrual cycle from the rest of the congregation during worship hours.
Since 2002, the right interpretation of the church's doctrine has been a subject of litigation at the court of which former Minister for Chieftaincy and Religious Affairs, Samuel Kofi Dzamesi, set up a mediation committee in July, 2019, to resolve the impasse.
The statement said the minister, after inheriting the mediation process, decided to meet the leaders to resolve the dispute and demanded the cooperation of the parties involved.
Another contentious issue was about the name the breakaway faction should adopt, and Mr. Kum requested the breakaway group to choose a name that would be acceptable to the mother church.
The release indicated that the leaders of the two groups declared their commitment to the peace talk, while pledging to sign a Memorandum of Understanding.
—Daily Guide