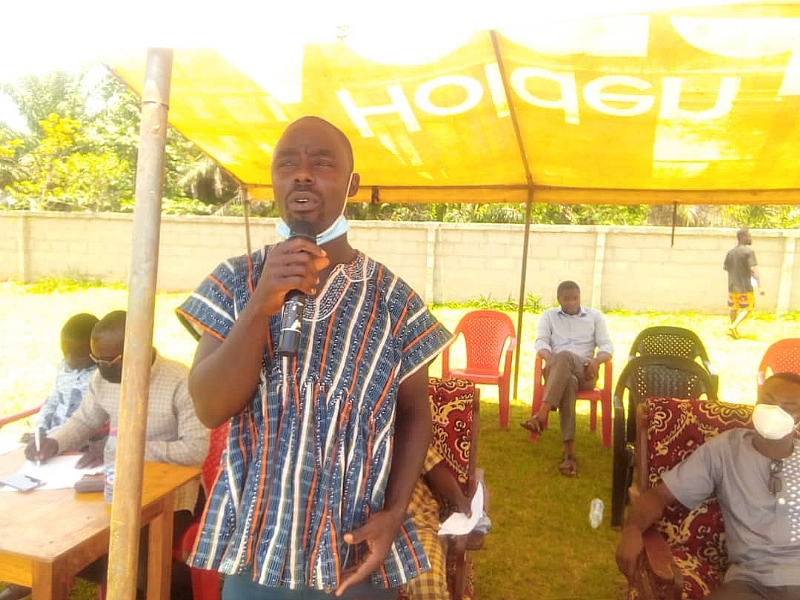 Parents and guardians have been advised to build a good rapport with teachers in the country in order to nurture children together to the best of their abilities to serve as assets for God and the country.
Director of Uni-Joe educational complex in Offinso North district Joseph K. Nyame gave this admonishment when his outfit met with parents and guardians at the school premises in Akumadan, capital of the district.
The meeting was meant to brief parents and guardians on the recovery and progress of the school since school activities returned from the long covid-19 break, new policies and to solicit their views and concerns for stronger relationships.
Some of the policies according to the director was to seek their consent for the increment of fees for the first time since the inception of the school 4 years ago with over 700 student population from Crèche to primary 6.
The director also implored parents to endeavor to guide their wards at homes in solving their home works and against other social vices to complement the efforts being exerted by teachers to keep them on track towards academic excellence and responsible citizens in the future.
"we're here today to brief them on the recovery and progress rate of academic work after we returned from that long break due to the covid-19" " it was also to crave their indulgence to adjust our fees a bit and to listen to their opinions and observations for a proper collaboration between us to put out our best".
"We're grateful to them for heeding to our call and we've taken note of their concerns in good faith. We believe the child must study both at school and home and so we plead with them to help the children in the assignments we give them in order to complement our efforts back at school", the director, Joseph Nyame related to Cruz News.
The director and his teachers had to take parents through painstaking explanations with evidence from new GES approved textbooks to prove the accuracy of syllabi being used in the school.
This was stemmed from a concern raised by some parents over questions given to the kids for homework that they thought is above their level.
However, they came to understand the evidence provided as GES approved textbooks with its new syllabus and the training they went through in accordance with GES direction.
"The exams that we organize to them, we get it from 'Best Brains' in Accra which I can mention a number of top schools in Kumasi and Techiman who also take their exam questions from", says Mr. Nyame
PTA Chairman Mr. Seth Asenso affectionately called "koo nua" expressed satisfaction on behalf of the parents and guardians with the explanations and assured of their cooperation with school authorities to nurture their kids together.
He also expressed concern over the upward adjustment of school fees but was quick to commend the school management for considering parents who take care of up to 3 wards with a scholarship for 1 child and keeping low with disabled students.
Mr. Asenso noted that to improve the quality of management and expand the school size required the availability of adequate funds and therefore urged the school management to continue the hard work with proper management of the fees.
Uni-joe educational complex is among 21 private schools in the Offinso North district and is regarded as the most patronized school with much credibility alongside the likes of Hilltop International school, International Community School, and Liz international Montessori schools in the Kumasi Ashanti region.
—Cruz Newsroom