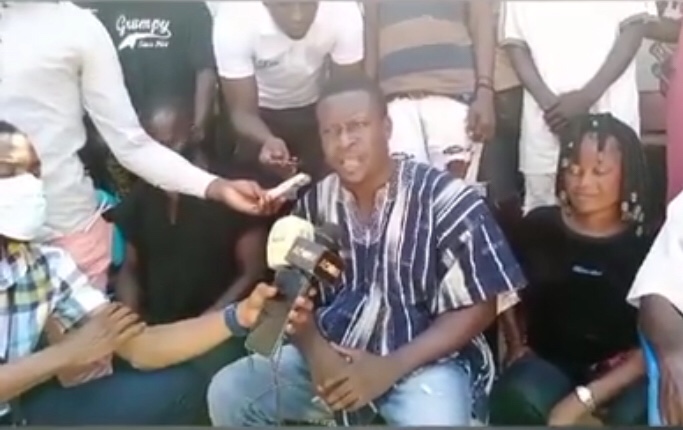 The Abusuapanin of Kokofu in the Nkoranza traditional area together with the youth of the area met the press to review the secret behind the leaders of Akropong over issues surrounding stool lands.
The said lands is believed to be a bona fide properties of the chiefs and people of Kokofu but Akropong wants to use foul and crooked means to have access to the stool lands, they claimed.
Abusuapanin of Kokofu, Nana Nyarko Ababio who address the media indicated that the land was given to the people of Akropong on compassionate grounds by their great grandfather for farming purposes for a specified number of years.
The time has elapsed and the land is needed for developmental projects but the people and chiefs of Akropong have refused to give back the said as agreed at that time.
We are not prepared to engage them in a fight since it detracts development and besides, we are one people, they are our brethren but if they still refuse to give it back, we will advise ourselves when we are pushed, he said.
We want to draw the Akroponghene attention to the court judgment in 1999 when the Techiman circuit court ruled in favour of Kokofuhene, the demonstrating crowd chanted.
We want to reiterate that the Chief is misleading and feeding his people with unfounded information about the land in contention which lacks credibility.
They also claimed that the Kokofu land shares boundaries with Anakoawia, Akrafo (Dadiease), and Asuoso which all of these chiefs are witnesses.
Anyone who deals with Akroponghene on the disputed lands risks losing it if they do not deal with the Kokofuhene, they said.