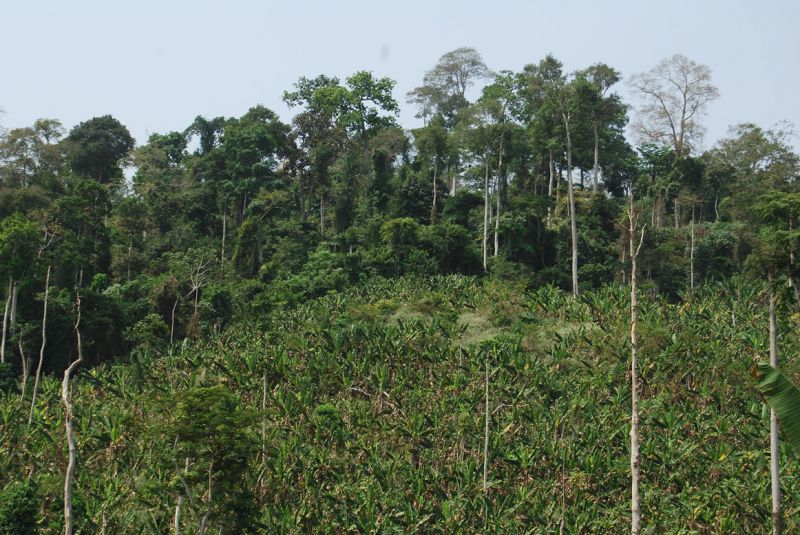 SILVER SPRING, MARYLAND (April 20, 2021) – In celebration of Earth Day (April 22nd), Trees for the Future (TREES) announces more than 215 million trees planted through sustainable agroforestry practices.
"Earth Day brings environmental awareness and drives action around the world. We're proud to be part of ongoing efforts to restore our landscapes and environment in a way that benefits people and communities," says Trees for the Future Executive Director John Leary. "And we're honored to have the support of thousands of individuals and businesses from all over the world, not just on Earth Day, but year-round."
TREES currently works in nine African countries, training farmers in a sustainable agroforestry practice called the Forest Garden Approach. The 36,000 farmers currently enrolled in Trees for the Future's Forest Garden program this year will have an average of 2,500 trees per acre when their Forest Gardens are established.
"Agroforestry is a truly sustainable method of reforestation because it transforms degraded lands while providing even more food and income to the farmer," says Trees for the Future Director of Programs Brandy Lellou.
By focusing on farmer education and the Forest Garden Approach, Trees for the Future is increasing the number of trees they plant each year. With 50 million trees scheduled to be planted this year, they're nearly doubling the number of trees they planted in 2020.
"It's easy to get overwhelmed by the state of our planet and the need for urgent action, but the good news is that Trees for the Future has a solution that is working for smallholder farmers and their land," says Lellou. "We're grateful for all of our dedicated supporters and partners who understand that time is running out and who are committed to making a lasting impact for future generations, we couldn't achieve this work without them."
Trees for the Future is urging the public to take action this Earth Day by donating to their program. You can learn more at trees.org .
Trees for the Future is a registered 501 (c) (3) nonprofit training smallholder farmers in sustainable agroforestry systems to end hunger, poverty, and environmental degradation.